The Great Mustache Comeback 2006: Volume Two
I'm not going to say this topic is back by popular demand, but the argument can be made that the mustache as a male fashion statement certain is.
After this post I did back in June, I've tried not to press the mustache agenda since most people are either indifferent to, or vehemantly against them. But after a trip to the movies last night wherein I was forced to sit through a half hour of previews, I can only come to the conclusion that Mustaches are BACK! If not today, then very very soon. See for yourself below. There are New and some older examples I missed before.
Is the mustache Back? You be the judge!
Eddie Murphey and Jamie Foxx in a promotional still from the new movie Dreamgirls.
Beyonce Knowles was quoted as saying that she will not star in a movie unless her male leads have mustaches.
It must be true or else how would we have this:
Boys, take note. Hot girls like Mustaches.
(Even if you're a bumbling idiot.)
Asked about the Mustache Comeback,
Former James Bond actor Pierce Brosnan was quoted as saying,
"Get the F*** away from us. My mustache and I are reading the F****ng Paper. F**!"
Speaking of cool people. Here's William H. Macy and Matthew McConaughey.
Both fully swarthed in both stylish suits and facial hair.
Still not convinced? How about: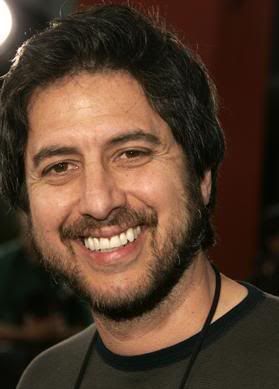 Ray Romano: "Everybody Loves Ray's little Raymond"
Ok, bad example. How about:

Danny Glover. Classy Dude.
"I've only got one thing to say to you," he said, when asked about his choice in facial hair...
...needless to say I didn't stick around to ask him.
He's kinda freaking me out. Moving right along...
It's not just movie stars baby. Burgeoning Rock Gods, The Killers reimagined themselves
for their hit album Sam's Town last month
as mustachioed desert balladeers.
Brandon Flowers even tattooed a mustache underneath his real mustache just in case some crazed groupie does something stupid to him while he's passed out backstage!
Oh look! It's Sirius Black in the new Harry Potter Movie!
Or wait? No, its just Gary Oldman,
showing the world that he and his choice of facial hair are THE SHIT!

"Look! Up above my lip! It's a mustache bitch!"
Says Will Smith, former Fresh Prince and star of the upcoming orthographically challeneged "Pursuit of Happyness"
And who better to prove the comeback of the Amish Beard's missing cousin, none other than this years biggest Box Office Kazak:
BORAT!
I've said it before and I'll say it again. The mustache is on it's way back in. The evidence is out there people.
Hollywood is giving America all the warning signs for an impending onslaught of facial hair. Now it's up to you to believe it.
Or do your part and grow a mustache of your own.
I did: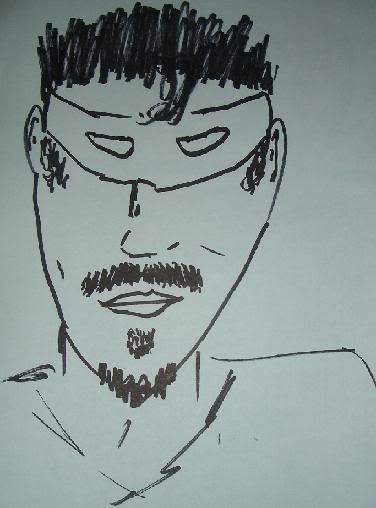 And the ladies love it.
Keep it classy San Diego,
-DMM